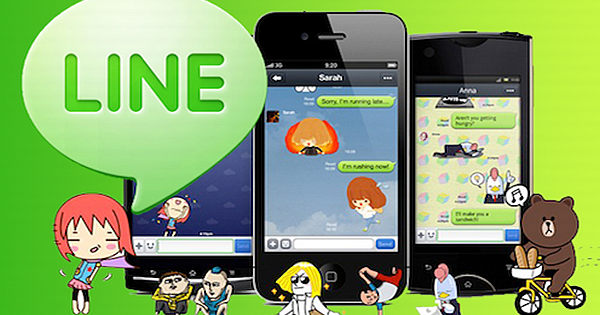 Line messaging app from Japan is the best messenger app in its home country, and it is presently one of the leading players in Asian countries including Indonesia and Thailand. On the other hands, Line Messaging app is fast spreading across the globe, as a result of its outstanding and attractive stickers.
Get the most out of line messenger. Let's see these 7 Tips and Tricks:
1- Get Line Messaging App on Your Desktop
You need to get Line messaging app on your desktop because it is sometimes easier to chat on a larger screen having a physical keyboard. You can get line on Chrome, OS X and Windows.
2- Up Your Sticker Game
With this approach, you can come across stickers more rapidly by typing keywords into the body text. Don't border yourself paging through many stickers, particularly for the exact one you believed you ought to have discovered because the defaulting stickers and those ones you download from the store are having keywords affixed to them. Hence, there is the likelihood that you will get something new to use.
3- Save Bandwidth on Photos Sent
Line applies compression to the photos you send by default. Go to More -> Settings -> Images & Video and switch the quality of the photo you send from Standard to Low, if you are always out of Wi-Fi or you are on a tight data plan.
4- Set a Timer on Texts to Make them Vanish
Messages that are self-destructing messages are not just for Snapchat. Press the arrow on the top right of the chat window, and choose Hidden Chat to generate a new chat window for sensitive data. After that, tap the name of your friend from the private window, for you to set when your messages will vanish.
5- Make Use of the Blog Feature
There is a message board where you can text and post pictures that you desire to keep and make reference to, in both individual and group chats. Therefore, it is very easy to document the conversations and memories that matter most. Swipe left in a chat window to disclose the timeline.
6- Subscribe to Official Channels
Subscribing to official channels can provide you with discounts or the latest news from whichever brand you prefer. Companies such as Disney, MacDonald and Uniqlo have accounts that offer special promotions to followers.
7- Include Friends in New Ways
Add your friend by shaking your phones simultaneously, if you are with a friend because including the phone number of someone is so last generation. Visit More -> Add Friends -> Shake it, as the Line messaging app will connect both of you without sending awkward messages through the Internet.
You will then see each other listed on the screen, if it works, and you can then click on your friend to add him.
However, you can scan the QR codes of each other, if shaking seems impractical to you. Go to More -> Add Friends -> QR Code. This will make the camera active and ready for scanning. Click on the My QR Code button below the right to exhibit your code for your friend.