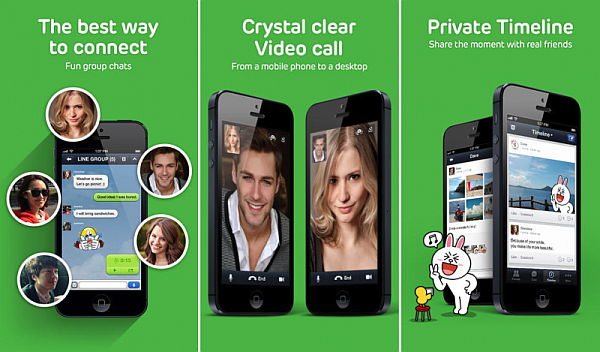 These are the 3 main features of LINE Messenger App for us:
Free VoIP calls – LINE has made it easy for you to stay connected with your friends and relatives all over the world. The fact that the carrier charges do not apply when calling someone who is also making use of this app is the most interesting thing about LINE.
Video chat or video conferencing – With this feature of LINE messaging app, individuals and business people have less need to travel in order to meet. Individuals and business partners alike can take part in meetings from their computers, tablets or phones instead.
Line paid services – LINE comes with a feature that is nearly the same as the timeline of Facebook for people to share stickers, images, videos and emoticons with their friends across the globe. App also launched a feature that allows users to make their own stickers and sell them to other users. Calls connecting LINE messenger app users are free, but LINE premium call subscribers can call phones and landlines for flat rates.