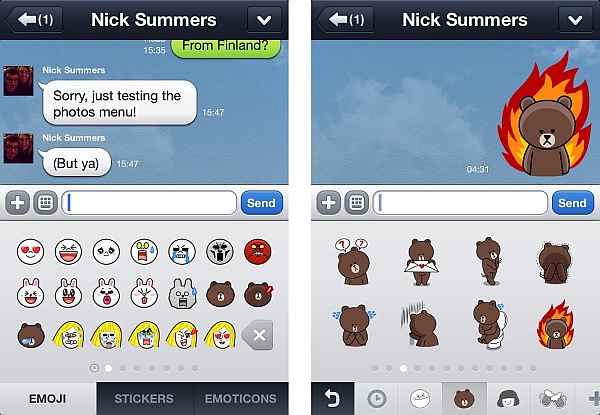 Line is a Japanese instant messaging app that is becoming very popular in the entire world because of thousands of stcikers that are out for use. The app is very sleek and stickers are one of the many reasons why you should be using this app for sure. The user experience is smooth and so is the functionalities and design of LINE. There are many tips and tricks that you can learn about Line that will certainly be helping you a lot in making the most of your app. Take a look.
Some Useful Line Tips
You can unlink your phone number from the app if you don't wish to use the same number. For this, you can go to Setting and then My Accounts. Tap on The Facebook icon and accept everything that pops up on the screen. There would have been a link option that has now turned into unlink. You can uninstall and reinstall the app on your phone again. Remember, a phone number once registered with Line will never be unregistered.
You can prevent other people with your phone number from automatically adding you to their lists, just like some other of the popular messaging apps. Go to Settings and then uncheck the box in front of 'Allow Others To Add'. You will be able to see which people wish to add you and then approve their requests before they can see you on their devices and Line apps.
The default photo quality in the app is low. You can change this by going to Settings and then Chats & Voice. From here, simply change the photo quality option from low to normal and you are good to go.
You can also change the default ringtone of the app. Again, you need to go to Settings and then chose Notifications followed by Tone. Now, you can change it to the ringtone of your choice.
You can save all your Line messages to note. Simply enter a chat room and tap on the down arrow button located on the top of the screen. You will get the option to forward, delete and save this chat to note. Simply tap on the options that you want after selecting the messages.
You can call any Line user for free. Just enter a chat room and then click on the down arrow. You will see a host of options available here. Tap on call and you will be talking to them in no time.
Download Line Links
http://www.downloadlineapp.com/download-line-links